Jody at ECA Congress
Chedeville Mouthpieces was proud to sponsor and be a part of the European Clarinet Association's 11th Annual Congress! Company President Jody Espina joined the over 300 participants from around the world who convened in the beautiful city of Kraków, Poland to share performances, lectures, participate in masterclasses, and explore clarinet exhibits.
The diverse festival program included music of all genres and styles of clarinet playing.  Programming of brand-new repertoire was featured, including the world premiere of Artan Hasani's ECC 11 for 3 Clarinets and String Orchestra, which was performed by Chedeville Artist Piotr Lato. The entire clarinet family was on display, as there were many spotlights for Eb Clarinet, Basset Horn, Bass clarinet, and even electronic music. Collaboration was key, and many participants partnered in double concertos, shared in clarinet choirs, and performed other styles of chamber music.
Jody had the opportunity to reconnect with many old friends and was introduced to several new, upcoming, and talented clarinetists from around the world. Virtuosic Chedeville Artists Piotr Lato, the head of Woodwinds and Accordion Department at the Instrumental Faculty at the Krzyszt of Penderecki Academy of Music in Kraków, and Milan Rericha, the Ambassador of RZ Woodwind Manufacturing and the Artistic Director of International Clarinet Competition in Europe CCA – Czech Clarinet Art were among the featured Artists.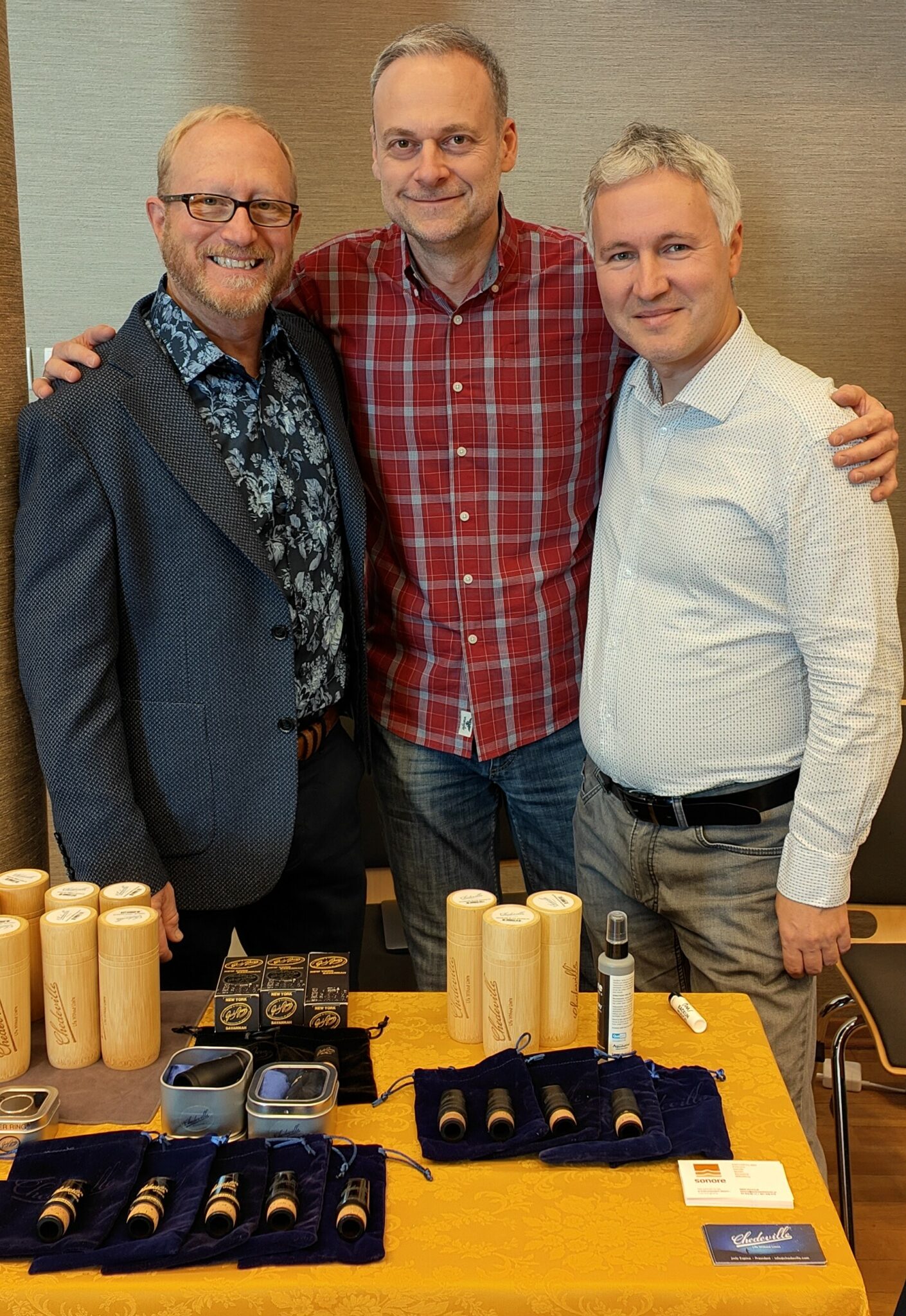 The Chedeville exhibit booth was active throughout the week, where Jody Espina offered new and experienced clarinetists mouthpiece setup advice and recommendations. On display was a diverse selection of Chedeville mouthpieces, barrels, and ligatures. Many participants were eager to try our Chedeville Umbra Clarinet mouthpiece, which was created in collaboration with world-renowned Chedeville Artist, Milan Rericha. Several ECA Congress attendees fell in love with the beautiful, dark sound full of rich colors that the Chedeville Umbra mouthpiece offers. We were thrilled to exhibit alongside Piotrowski Music, our trusted dealer in Poland!
We would like to extend our most sincere thanks to Barbara Borowicz for organizing this great event. We look forward to seeing everyone at next year's Congress!
For those of you who could not attend in person, here is the link to livestreams of the performances: