Chedeville is proud to sponsor the 11th edition of the European Clarinet Association Congress, taking place this week in Cracow, Poland.
This week, Cracow will become the European capital of clarinet art. Hosted in the Krzysztof Penderecki Academy of Music, the greatest performers, lecturers, and teachers will offer concerts, lectures, master classes, and presentations of instruments and accessories. This festival offers the unique opportunity to meet and exchange experiences, broaden one's knowledge, and meet performers from all over Europe.
Chedeville Artist Piotr Lato is serving as one of the Artistic Directors and featured soloists of the event. Piotr delivered a captivating performance of Artan Hasani's ECC 11 for 3 clarinets and string orchestra, a world premiere. You can check out Piotr's Chedeville Artist Profile page here:
https://chedeville.com/artist/piotr-lato/
Chedeville Endorser Artist Milan Rericha will be one of the featured performers at the ECA Congress Final Concert on Sunday Sept 11th. The concert takes place in the FLORIANKA HALL at 13.00. You can check out Milan's Chedeville Artist Profile page at: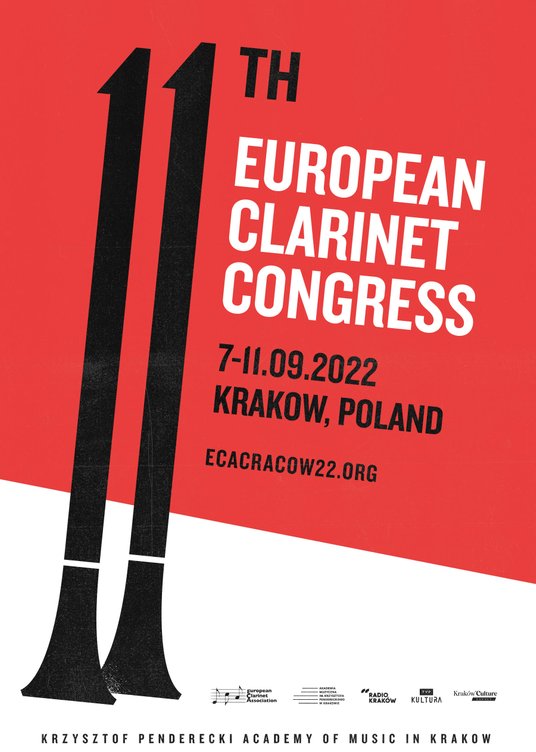 Jody Espina, the President of Chedeville, will be in attendance offering mouthpiece setup advice and recommendations. You can meet Jody in the display area on the second floor in room 205.
The 11th European Clarinet Congress in the royal city of Cracow will surely be an unforgettable and inspiring experience!
You can learn more about the event by following this link:
You can also watch the livestream on Vimeo hosted by the ECA!