Selecta® Wooden Reed Case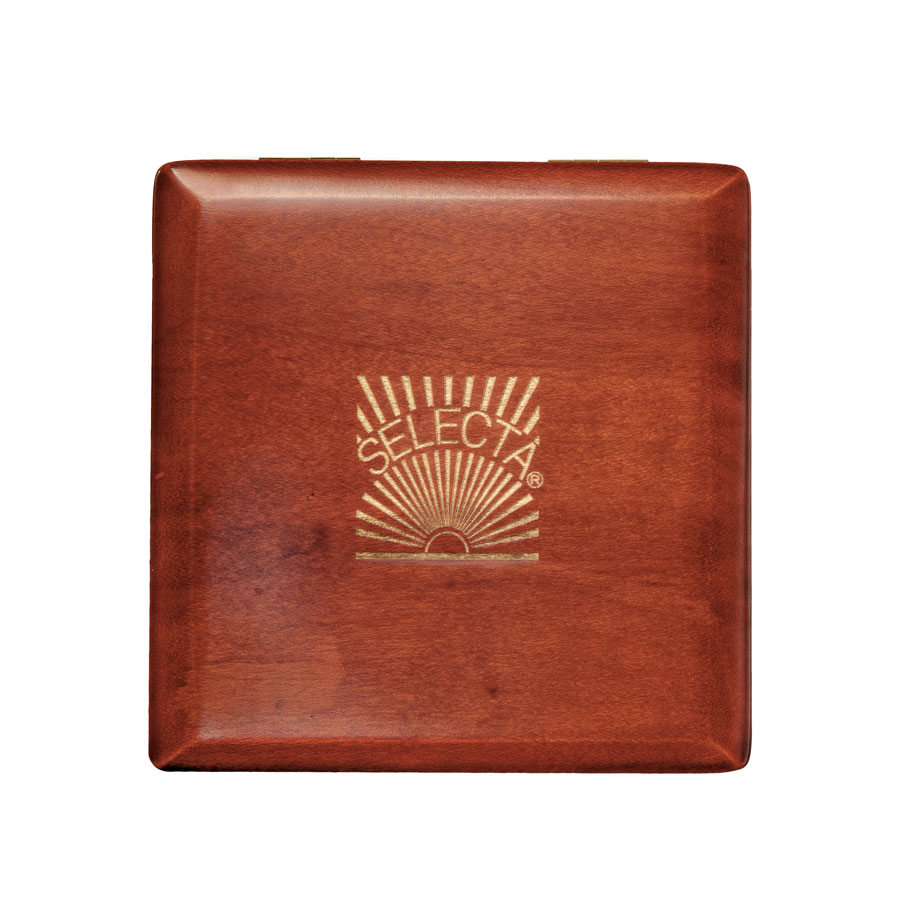 The Selecta Wooden Reed Case is the latest addition to our selection of Clarinet and Saxophone Accessory products. We are proud to introduce this deluxe Reed case under the famous 'Selecta' brand name.
JodyJazz Inc, the owners of Chedeville, acquired the rights to the 'Selecta' trademark as part of its acquisition of Chedeville. 'Selecta' was the brand name used by the original Chedeville Company to market its range of Reeds.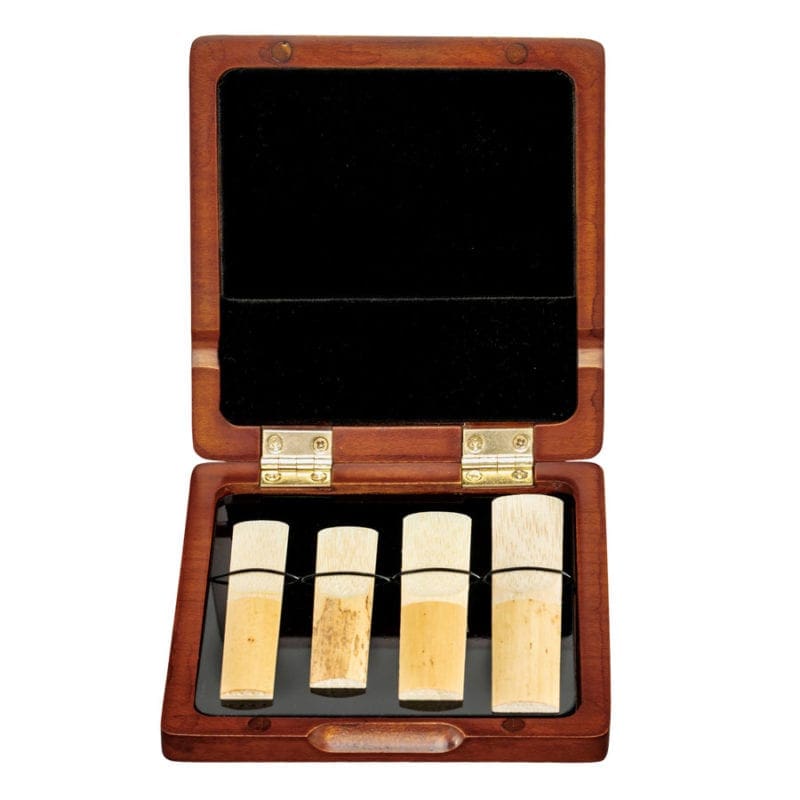 The Selecta Wooden Reed case is made from an elegant Cherry Stained Birchwood. The case features a super flat Acrylic plate that will keep Reeds from warping in storage. It can hold 4 reeds from Bb clarinet to Soprano, Alto and Tenor Saxophone in any combination. The Selecta Reed case provides ample protection and will store Reeds in true style while keeping them flat and ready to perform.